What's Kotelyzer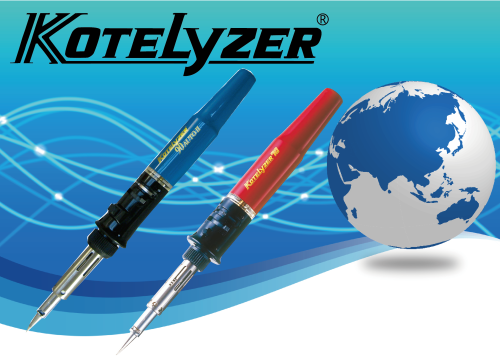 The Kotelyzer is a cordless gas soldering iron that is used in the United States, Europe, Australia, Asian countries, and all over the world.

There are self ignition type and lighter ignition type, and it can be widely used as a soldering iron, hot blow, and torch.
Features of Kotelyzer series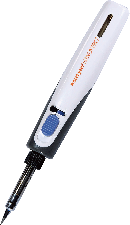 No Electronic leakage
Quick heat up.
Portable to carry,can be use almost anywhere
Two heat function in one (Soldering iron and hot blower) and some models has three heat function is one.(Soldering iron,hot blower and torch)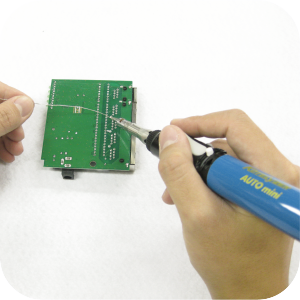 Soldering iron function
Wide range of temperatue control provides low wastts to hight watts equivalent to electric soldering irons.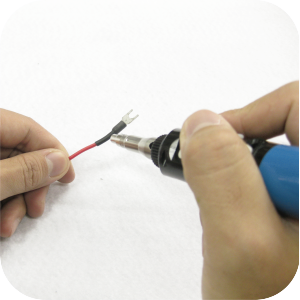 Hot blower function
Insert hot air prevents other materials from oxidizing. Possible to make non contact solderring of IC and MOS-LSI boards,cream soldering,shrinkong heat tubes and welding vinyl chloride plates.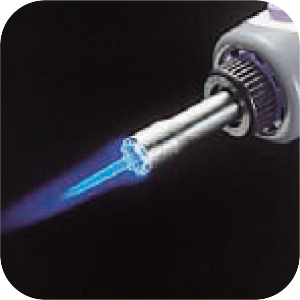 Torch function
Available to be used as a torch just by removing the tip to solder and to silver brazing.